P.O. Box 641 | Buffalo, New York 14051
Phone: (Buffalo, NY): (716) 882-2200
1000 Johnnie Dodds Blvd - Ste 103-113 | Mt Pleasant. SC 29464
Phone: (Charleston, SC): (854) 206-7700
E-mail: [email protected]

Helping Clients Make Informed Real Estate Decisions Since 2000.
Service Areas:
Buffalo, NY: Erie, Niagara, and the Surrounding Counties
Charleston, SC: Charleston, Berkley, and the Surrounding Counties
Rick was a pleasure to do business with! He is very knowledgeable and very detailed. You can feel comfortable knowing he's giving your home a look over before you spend your hard earned money!

Jordan Awtrey, Owner/Broker Carolina Pride Realty

Charleston, South Carolina

Rick P. has helped me with 4 home/property purchases over the past 8 years. I recommend his home inspection services.

This is the second house Rick has helped us with. He is extremely thorough, efficient, professional and friendly. I've said this many times now; his knowledge and opinion Is like gold! In my opinion, hands down the best home inspector in WNY. I have and will continue to HIGHLY recommend his services!

I just wanted to say thank you for the great job you did on my home inspection. The seller agreed to pay over $6000 in plumbing repairs, including replacement of the broken water main, that you discovered during the inspection.

We used Rick over a decade ago to do a home inspection in Buffalo based on his reputation and many recommendations from family and friends. My wife and I just wanted to thank Rick so much for your timeliness, professionalism and attention to detail throughout the home inspection process.

Rick caught a ton of damage in the place we were in the process of buying. He immediately let us know and didn't charge us as much as he had every right to do. Great guy, very honest, we'll be calling him again when we find a new place. It's thanks to him that we got a chance to back out before it was too late.
Contact Information
Richard F. Pezzino, ACI, RMS
P (Buffalo, NY) - 716-882-2200
P (Charleston, SC) - 854-206-7700
E - [email protected]
Licenses/Certifications:
New York State #16000005200
South Carolina #RBI 49379
FAA-107 Small Unmanned Aircraft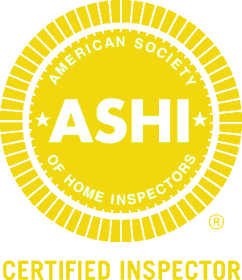 Click here to verify your home inspector is part of ASHI.