Home Inspection Services
Accu-View Property Inspections provides high-level home inspections of great accuracy. We have been in the business for decades, obtaining experience, sharpening our knowledge, continually learning and finding ways to provide you with more understanding of your property.
Radon Testing
One very important service we offer is radon testing for homes, office, and large buildings. Radon is the second leading cause of lung cancer in America, and the leading cause of cancer amongst non-smokers in America. Its colorless and odorless nature makes it very difficult to detect without the proper equipment and monitors. Accu-View has the proper equipment and necessary experience needed for results that we can guarantee accuracy for.
Click here for more information on Radon Testing
Drone Inspections
We have completed and obtained our Part 107 FAA certificate granting us the ability to inspect your property from otherwise difficult to reach vantage points. Our drones are equipped with high resolution cameras to enable us to take high quality videos and images of your property. This is an excellent tool for roof inspections. Not every inspector can legally do this unless they have passed the Part 107 exam issues by the FAA. Call us and ask about our drone inspection services. We do not provide photography services of anything unrelated to drone inspections.
Our Areas of Inspection:
Home Interior:
Walls
Floors
Ceilings
Doors
Fixtures
Fireplaces
Stairways
Smoke Alarms
Windows & Skylights
Ventilation
Home Exterior:
Siding
Trim
Porches
Decks
Patios
Garage
Driveways
Walkways
Chimneys
Drainage
Gutters and Roof
General:
Structure
Foundation
Plumbing
Electrical
HVAC
Basement and Crawl Spaces
---
Our Service Areas:
Contact Information
Richard F. Pezzino, ACI, RMS
P (Buffalo, NY) - 716-882-2200
P (Charleston, SC) - 854-206-7700
E - [email protected]
Licenses/Certifications:
New York State #16000005200
South Carolina #RBI 49379
FAA-107 Small Unmanned Aircraft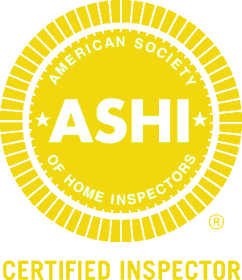 Click here to verify your home inspector is part of ASHI.