Home Inspection Services Amherst, NY
Accu-View Property Inspections provides elite home inspection services for the Amherst, NY area. Decades of experience have lead our company to be an industry leader in property inspections. We are constantly sharpening our knowledge and continually learning how to better serve our clients. We do this to provide you with as much knowledge and information of your property as possible. Some of the ways we separate ourselves from other home inspectors in Amherst:
This might be the most important testing service that we do. Radon is a colorless, odorless gas that is detrimental to human health. In fact, radon is the #2 cause of lung cancer in America, and the leading cause of non-smokers in America. It is very difficult to detect this gas without special equipment. Accu-View has special monitors that continuously monitor for radon, and continuously re calibrate to ensure proper scanning.
Click here for more information on Radon Testing
Drone Inspections
Our inspectors have completed their Part 107 FAA exam to become licensed drone pilots. With these drones, new vantage points can be reached for inspecting hard-to-see places. Roofs, chimneys, ect can be inspected with ease. The high resolution cameras give us a clear visual for effective inspection. Not every inspector can legally provide this service as the FAA Part 107 test must be completed. Aerial inspections of properties is becoming popular and can provide a lot of value. Rely on us to look at your property from all angles!
Areas of Inspection:
Home Interior:
Walls
Floors
Ceilings
Doors
Fixtures
Fireplaces
Stairways
Smoke Alarms
Windows & Skylights
Ventilation
Home Exterior:
Siding
Trim
Porches
Decks
Patios
Garage
Driveways
Walkways
Chimneys
Drainage
Gutters and Roof
General:
Structure
Foundation
Plumbing
Electrical
HVAC
Basement and Crawl Spaces
---
Service Areas:
Buffalo
Clarence
& All Over WNY
Contact Information
Richard F. Pezzino, ACI, RMS
P (Buffalo, NY) - 716-882-2200
P (Charleston, SC) - 854-206-7700
E - [email protected]
Licenses/Certifications:
New York State #16000005200
South Carolina #RBI 49379
FAA-107 Small Unmanned Aircraft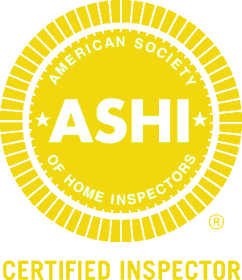 Click here to verify your home inspector is part of ASHI.