Our Expertise
With over 20 years of experience with inspecting both Residential and Commercial properties, Accu-View Property Inspections offers a broad base of hands-on knowledge and expertise necessary to evaluate your property.
***Accu-View Property Inspections is fully insured.
License, Certifications & Training
Certified Home Inspection Program
FAA-107 Certified
New York State Home Inspector License #16000005200
South Carolina Home Inspector License #RBI 49379
New York State Department of Environmental Conservation - License #T9847715
National Radon Safety Board (NRSB)
Radon Measurement Specialist – Certification #1SS0032
U.S.E.P.A. Lead Risk Assessment
U.S.E.P.A. Lead Abatement
WDI/WDO - Wood Destroying Organisms (Pest Inspections)
Professional Affiliations:
American Society of Home Inspectors (ASHI)
ASHI Certified Inspector ID #250078
National Association of Home Inspectors (NAHI)
Certified Real Estate Inspector member #10-10248
American Association of Radon Scientists and Technologists - member #A6606
New York State Association of Home Inspectors
Neighborhood Assistance Corporation of America (NACA) - Approved Inspector
Western New York Alliance of Home Inspectors
Institutional Member of Buffalo Niagara Association of Realtors (BNAR)
Contact Information
Richard F. Pezzino, ACI, RMS
P (Buffalo, NY) - 716-882-2200
P (Charleston, SC) - 854-206-7700
E - [email protected]
Licenses/Certifications:
New York State #16000005200
South Carolina #RBI 49379
FAA-107 Small Unmanned Aircraft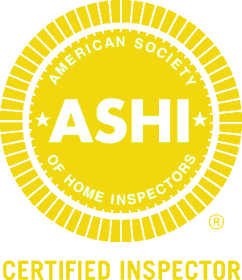 Click here to verify your home inspector is part of ASHI.