Our Expertise
With over 20 years of experience with inspecting both Residential and Commercial properties, Accu-View Property Inspections offers a broad base of hands-on knowledge and expertise necessary to evaluate your property.
***Accu-View Property Inspections is fully insured.

Certifications & Training
Certified Home Inspection Program (OCTOBER 1998)
New York State License #16000005200
Radon Measurement Specialist
U.S.E.P.A. Lead Risk Assessment
U.S.E.P.A. Lead Abatement
WDI - Wood Destroying Insect (Pest Inspections)
Affiliations:
American Society of Home Inspectors (ASHI)
ASHI Certified Inspector ID #250078
Certified Real Estate Inspector member #10-10248
New York State Department of Environmental Conservation - License #T9847715
National Radon Safety Board (NRSB)
Radon Measurement Specialist Certification #1SS0032
Buffalo Niagara Association of Realtors (BNAR)
Andrew, Buffalo, NY
Thank you very much for your detailed inspection report. My dad and I were both very impressed with how thorough you were at our inspection.
Robby Takac -
Goo Goo Dolls
"Rick P. has helped me with 4 home/property purchases over the past 8 years. I recommend his home inspection services."
Kristina, Williamsville, NY
This is the second house Rick has helped us with. He is extremely thorough, efficient, professional and friendly. I've said this many times now; his knowledge and opinion Is like gold! In my opinion, hands down the best home inspector in WNY. I have and will continue to HIGHLY recommend his services!
Contact Information
P | 716-882-2200
F | 425-962-1089
E | [email protected]
Richard F. Pezzino, CRI, RMS, ACI
NYS License # 16000005200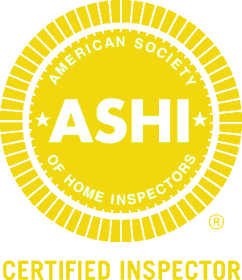 Click here to verify your home inspector is part of ASHI.