What is a Home Inspection?
Our Goal
To conduct a comprehensive and unbiased property analysis and provide the consumer with information to help them make an informed decision. This is not a "pass/fail" analysis or an appraisal. It is a common sense approach to evaluating your property.
Accu-View Property Inspections can accommodate all of your inspection requirements, including Residential, Commercial, New Construction, Existing Structures, Restorations and Renovations.
---
Primary Inspection Focus:
Areas that may require a significant investment to renovate or repair.
Areas that may pose a health hazard to anyone occupying the premises.
It is highly recommended, but not a requirement, that you accompany your inspector. This will provide you with a hands-on verbal consultation, giving you the ability to ask additional questions regarding your property.
We pride ourselves in the thoroughness and the meticulous way in which we evaluate our properties. Shortly following the property inspection, you will receive a personalized portfolio representing the complete analysis of your property. All reports include digital photos of all problem areas, along with a detailed narrative description. All reports are e-mailed in a PDF format for easy view on your computer or any handheld device.
​
**A printed personalized portfolio is available upon request for an additional fee.
Accu-View Property Inspections, Inc. recognizes the urgency required during real estate transactions and will diligently work to provide you with a timely and accurate analysis of your property.
If you have any additional questions or would like to schedule an inspection, please contact us at (716) 882-2200.
Recent Testimonials
Thank you very much for your detailed inspection report. My dad and I were both very impressed with how thorough you were at our inspection.

Rick P. has helped me with 4 home/property purchases over the past 8 years. I recommend his home inspection services.

This is the second house Rick has helped us with. He is extremely thorough, efficient, professional and friendly. I've said this many times now; his knowledge and opinion Is like gold! In my opinion, hands down the best home inspector in WNY. I have and will continue to HIGHLY recommend his services!

I just wanted to say thank you for the great job you did on my home inspection. The seller agreed to pay over $6000 in plumbing repairs, including replacement of the broken water main, that you discovered during the inspection.

We used Rick over a decade ago to do a home inspection in Buffalo based on his reputation and many recommendations from family and friends. My wife and I just wanted to thank Rick so much for your timeliness, professionalism and attention to detail throughout the home inspection process.

Rick caught a ton of damage in the place we were in the process of buying. He immediately let us know and didn't charge us as much as he had every right to do. Great guy, very honest, we'll be calling him again when we find a new place. It's thanks to him that we got a chance to back out before it was too late.
Contact Information
P | 716-882-2200
F | 425-962-1089
E | [email protected]
Richard F. Pezzino, ACI, RMS
NYS License # 16000005200
South Carolina License #RBI 49379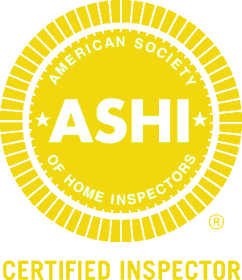 Click here to verify your home inspector is part of ASHI.