Our Inspection Services
Accu-View Property Inspections will provide a comprehensive evaluation of all areas accessible to the inspector, in accordance with NYS/SC/ASHI Home Inspection Standards and Code of Ethics. Whether you are buying, selling, or continuing to own your property, we will approach our inspections with a thorough, high attention to detail process. We have over 20 years experience of providing reliable, accurate property inspections and testing services for thousands of satisfied clients.
Your property real estate inspection report will encompass the following:
Building Interior:
Walls
Floors
Ceilings
Doors
Fixtures
Fireplaces
Stairways
Smoke Alarms
Windows & Skylights
Ventilation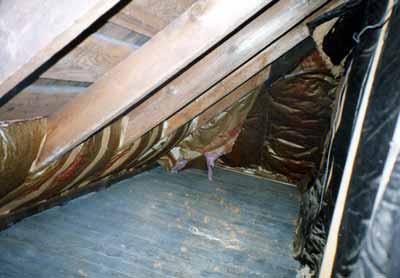 Improperly installed insulation may lead to ventilation problems resulting in a decrease in roof longevity.
---
Building Exterior:
Siding
Trim
Porches
Decks
Patios
Garage
Driveways
Walkways
Chimneys
Drainage
Gutters and Roof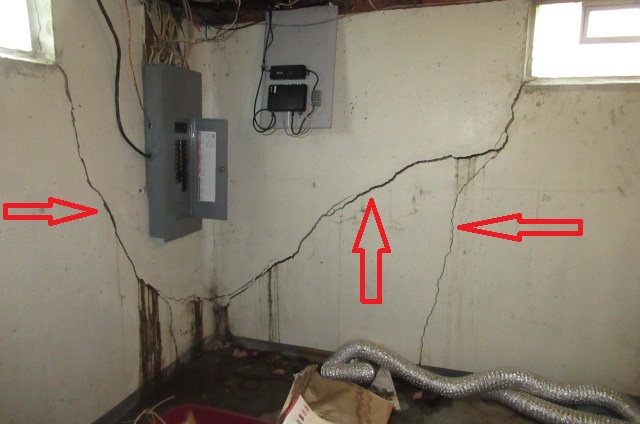 Structural foundation issues exist.
---
General:
Structure
Foundation
Plumbing
Electrical
HVAC
Basement and Crawl Spaces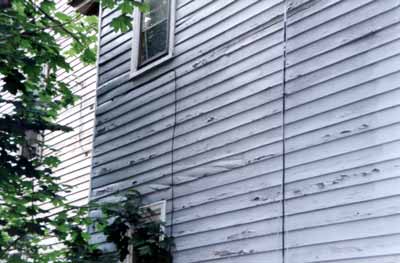 This warped clapboard siding may be a symptom of a more serious structural deficiency.
---
Additional Inspection Services:
Radon – Radon is the second leading cause of lung cancer in the United States today and is present in 1 out of 15 homes.
Lead - Lead can be found both inside and outside of your property as well as in your drinking water.
Carbon Monoxide – Extended exposure to low levels of Carbon Monoxide, or a brief exposure to high levels of Carbon Monoxide, can lead to a loss of consciousness or even death.
WDI/WDO(Pest) Inspections – Carpenter Ants, Wood Boring Bees, and Powder Post Beetles are the most commonly found pests in Western New York.
Mold – Mold can be found in most homes and may lead to asthma or severe allergies when present in large quantities.
Water Analysis - It is highly recommended that private wells be tested for the following: lead nitrates, nitrites, total nitrate/nitrite content, fecal coliform (E. coli) and total coliform content.
For more information on our inspection services, please give us a call today!
Contact Information
Richard F. Pezzino, ACI, RMS
P (Buffalo, NY) - 716-882-2200
P (Charleston, SC) - 854-206-7700
E - [email protected]
Licenses/Certifications:
New York State #16000005200
South Carolina #RBI 49379
FAA-107 Small Unmanned Aircraft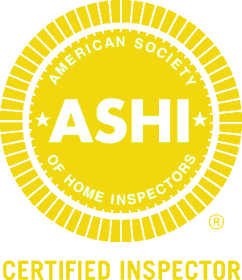 Click here to verify your home inspector is part of ASHI.