Customer Testimonials
"Thank you for completing my home inspection yesterday. You did an outstanding job and I am very appreciative. You were thorough, courteous, and professional. The report was more comprehensive than I ever imagined, complete with color pictures and all! It made explaining things to my wife much easier!"
Mike, East Amherst, NY
---
"What a great, easy to read report. Thank you for your time, attention to detail, and explaining everything to me. I really do appreciate it. You were professional, friendly and a great help."
Tina, Lackawanna, NY
"I would like to let you know why I refer you to my customers and family members. You are very knowledgeable and professional and I know I can rely on that. Your commitment to doing a good job for your customer shows an integrity that is unwavering.
Some buyers may suspect that a home inspector may be persuaded to be influenced by the realtor, but I know that will never be a concern when you inspect a house. I am never concerned that you have done more business with another agent in one of my sales because it does not factor into the equation. This is why I have also referred you to family members too. Basically, it is because you are honest and you do a good job.
Although you did not ask for this letter, I wanted to write it simply because I thought you should know that I appreciate the job that you do."
Kathleen Aronica, Realtor
Licensed Real Estate Associate Broker
---
"Thanks for sending these additional photos along. We really are grateful for your help and honesty. It is refreshing and brings great peace of mind to have someone we can trust through this process. Thanks again for your help and awesome customer service!"
Jared, Amherst, NY
---
"Thank you for all the hard work you do for our members. I hope we tell you this enough, but your expertise and your kindness to our members is truly appreciated."
Tammy Clark, NACA, Mortgage Counselor
---
"I just wanted to express my sincere thanks for all your help. I couldn't have gotten through the NACA process without you."
Robyn, Tonawanda, NY
---
"Thank you very much for performing our home inspection yesterday. It was an absolute pleasure to meet you and we were both very impressed with your service. We were very happy that we were so fortunate to receive such a great recommendation from our real estate attorney."
Heidi, Clarence, NY
---
"Thank you very much for your detailed inspection report. My dad and I were both very impressed with how thorough you were at our inspection. I really appreciate you taking the time to explain everything to me and answer all my questions. I feel very good about purchasing my new home."
Andrew, Buffalo, NY
---
"Thanks so much for yesterday's inspection. I really appreciate your honesty and openness with the inspection process. As a first time homebuyer, I was nervous about the process and the home as well. You really made me feel comfortable to any questions. Thank you again."
Derek, Amherst, NY
---
"I called Rick Pezzino for my home inspection based on the recommendations of two of my good friends. Both were extremely pleased with the work that he did. After hiring him myself, I can confirm their recommendations!
I can firmly attest that Rick is a professional in every sense of the word. He arrived on time and greeted me with a firm handshake in a pleasant personality. As this was my first home inspection, he was extremely clear when explaining the inspection process to me. As he worked, he explained both positive and negative aspects of the home. He was very thorough with his inspection and left nothing to chance."
Ian, Buffalo, NY
---
"Thank you for performing such a detailed home inspection report. I really appreciate your honesty. I'm glad I didn't make a $200,000 mistake. Thank you for saving me from a financial ruin."
Raymond, East Amherst, NY
---
"I just wanted to thank you and your company for completing the radon testing in the home that my wife and I are purchasing. I wanted to mention that your quick results really helped with moving forward on our mortgage. Thanks again and I will be sure to recommend you to any future home buyers that I know."
Scott, Cheektowaga, NY
---
"I just wanted to say thank you for the great job you did on my home inspection. The seller agreed to pay over $6000 in plumbing repairs, including replacement of the broken water main, that you discovered during the inspection."
Angelica, Buffalo, NY
---
"Rick Pezzino has conducted two home inspections for us. What we appreciate about Rick is his ability to educate us on the homes we are purchasing. He gives us information in real time, without any judgment. His knowledge and experience are unparalleled. We have recommended him highly to friends and family and always hear positive feedback. We wouldn't call anyone else."
Naomi, East Aurora, NY
---
"Choosing Rick Pezzino for our home inspection was a great decision! As first time home buyers through the NACA program, we wanted the "best of the best". I read his testimonials on his website prior to hiring him, and we are so glad we did! Not knowing what to expect, Rick made it a wonderful experience. He is dedicated to making sure his customers are well informed about the inspection process. He really looks out for your best interest, as well as making sure you walk away happy. Very professional and simply GREAT at what he does. The report was easy to read, and the pictures helped a ton. We HIGHLY recommend Rick, look no further!"
Janine & Eric, Lackawanna NY
---
"What an amazing report you provided us with! Both my husband and I were surprised how precise and extensive it was. It was a great pleasure working with you! Thanks again for everything, we will definitely refer you to other buyers."
Gita, Williamsville NY
Contact Information
Richard F. Pezzino, ACI, RMS
P (Buffalo, NY) - 716-882-2200
P (Charleston, SC) - 854-206-7700
E - [email protected]
Licenses/Certifications:
New York State #16000005200
South Carolina #RBI 49379
FAA-107 Small Unmanned Aircraft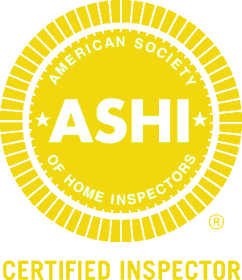 Click here to verify your home inspector is part of ASHI.