Home Testing Services For Buffalo, NY
Are you in need of a home inspection in Buffalo, NY, or the Western New York area? Accu-View Property Inspections can help provide timely and high-level home inspections for any home! We have decades of experience in the industry. We like to continue learning and obtaining experience to help you find more ways to understand your property better. We lead the industry in property inspections in the Western New York area. We offer a plethora of services throughout Buffalo, NY such as radon testing, drone inspections, and more.
Radon Testing Services
Radon is a colorless, odorless, radioactive gas that is the second leading cause of lung cancer besides smoking. You can not see or smell radon, so testing is the only way to know if you are exposed. According to the EPA, radon causes approximately 21,000 lung cancer deaths per year. Since its colorless and odorless nature makes it very difficult to detect without the proper equipment and monitors, trust the professionals at Accu-View Property Inspections. We have the proper equipment and experience needed for results and guarantee accuracy.
Drone Inspections
Getting close to hard-to-reach places to inspect can be difficult. At Accu-View Property Inspections, we have the technology to inspect your home by flying our drone and using a hi-resolution camera. We have completed and obtained our Part 107 FAA certificate that grants us the ability to inspect your property with our drone. Inspections done with a drone are becoming more popular and can be easier too. Using a drone can allow us to inspect roofs, ceilings, chimneys, and other hard-to-reach places with ease. Let us inspect your property today, contact us with any questions!
Contact Us
If you are in need of home inspection services in Buffalo, NY, or the Western New York area, contact Accu-View Property Inspections today! We would be happy to help inspect your home, test for radon, or view hard-to-reach places with our drone.
Contact Information
Richard F. Pezzino, ACI, RMS
P (Buffalo, NY) - 716-882-2200
P (Charleston, SC) - 854-206-7700
E - [email protected]
Licenses/Certifications:
New York State #16000005200
South Carolina #RBI 49379
FAA-107 Small Unmanned Aircraft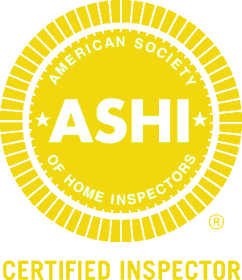 Click here to verify your home inspector is part of ASHI.