Top-Rated Home Inspector in Buffalo, NY
Accu-View Property Inspections: Your Trusted Partner for Home Inspections
Are you in need of a home inspection in Buffalo, NY, or the Western New York area? Accu-View Property Inspections can help provide timely and high-level home inspections for any home! We have decades of experience in the industry. We would like to continue learning and obtaining experience to help you find more ways to understand your property better. We lead the industry in home inspections in the Western New York area. We offer a plethora of services throughout Buffalo, NY such as radon testing, drone inspections, and more.
Our Wide Range of Home Inspection Services in Buffalo, NY
At Accu-View Property Inspections, we take pride in offering an extensive selection of services to give you a comprehensive understanding of your property's state. Our services include:
Home Interior Inspections (Walls, Floors, Ceilings, Doors, Fixtures, Fireplaces, Stairways, Smoke Alarms, Windows & Skylights, Ventilation)
Home Exterior Inspections (Siding, Trim, Porches, Decks, Patios, Garage, Driveways, Walkways, Chimneys, Drainage, Gutters, and Roof)
General Inspections (Structure, Foundation, Plumbing, Electrical, HVAC, Basement, and Crawl Spaces)
Radon Testing Services
Radon is a colorless, odorless, radioactive gas that is the second leading cause of lung cancer besides smoking. Since its colorless and odorless nature makes it difficult to detect without the proper equipment and monitors, trust the professionals at Accu-View Property Inspections. We have the proper equipment and experience needed to provide accurate radon testing results, ensuring a safe living environment.
FAA-Certified Drone Inspections
Accessing hard-to-reach places during inspections can be challenging. At Accu-View Property Inspections, we utilize advanced technology, including FAA-certified drone inspections, to provide a thorough evaluation of your property. Our drones are equipped with high-resolution cameras, allowing us to inspect roofs, ceilings, chimneys, and other hard-to-reach areas with ease.
Why Choose Accu-View Property Inspections in Buffalo, NY
When you select Accu-View Property Inspections for your home inspection needs, you'll benefit from:
Decades of industry experience
Continuous learning and professional growth
State-of-the-art technology, including drone inspections for hard-to-reach areas
Accurate radon testing to ensure a safe living environment
Dedication to customer satisfaction and transparent communication
Our Testimonials Speak for Themselves
Thank you very much for your detailed inspection report. My dad and I were both very impressed with how thorough you were at our inspection. I really appreciate you taking the time to explain everything to me and answer all my questions. I feel very good about purchasing my new home.
I can firmly attest that Rick is a professional in every sense of the word. He arrived on time and greeted me with a firm handshake in a pleasant personality. As this was my first home inspection, he was extremely clear when explaining the inspection process to me. As he worked, he explained both positive and negative aspects of the home. He was very thorough with his inspection and left nothing to chance.
Rick was really great to work with and caught a lot of little things in my home inspection and put together a really great detailed report. I highly recommend using him if you need a home inspection!
Schedule Your Home Inspection with Accu-View Property Inspections Today
If you are in need of home inspection services in Buffalo, NY, or the Western New York area, contact Accu-View Property Inspections today! We would be happy to help inspect your home, test for radon, or view hard-to-reach places with our drone. Schedule your inspection today and discover the true condition of your property.
Contact Information
Richard F. Pezzino, ACI, RMS
P (Buffalo, NY) - 716-882-2200
P (Charleston, SC) - 854-206-7700
E - [email protected]
Licenses/Certifications:
New York State #16000005200
South Carolina #RBI 49379
FAA-107 Small Unmanned Aircraft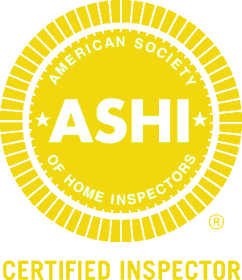 Click here to verify your home inspector is part of ASHI.