Eliminating radon is relatively easy and inexpensive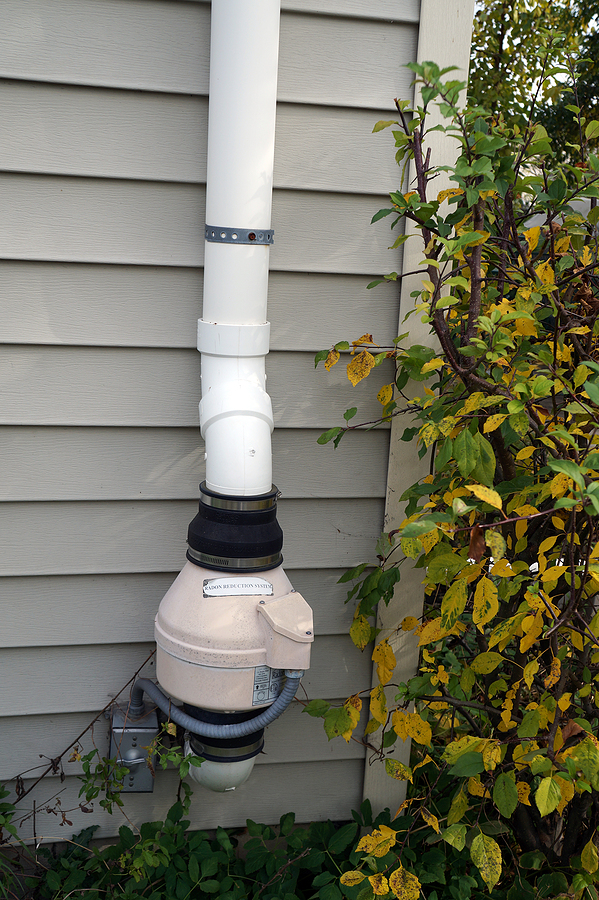 By Richard F. Pezzino
At the risk of sounding alarmist, radon -- like the lung cancer it can cause -- is a sinister danger, lurking almost everywhere. It is most dangerous when it becomes trapped in our homes, because that is where we spend the majority of our time. Yet, it is relatively inexpensive and simple to eliminate radon in your house. Additionally, by radon-proofing a home, the average homeowner will save about $65 a year in energy costs.
It's easiest to prevent radon contamination when you are either building a new home or adding new construction to an older one. The materials and labor costs for preventing radon gas from escaping into a new home can run as little as $350 to $500, where it may cost between $800 to $2,500 to retrofit an existing home. If you are building a new house or adding on to an existing one – thinking about radon during the construction phase can save you between 128 percent and 400 percent.
Radon gas will always be produced in the soil under your home by the natural breakdown of uranium in soil, rock and water. You can prevent radon from being trapped in your home by doing the following: Five steps to a Radon-free environment
The first step is to place a gas permeable layer beneath your foundation, concrete slab or flooring system to allow the gas to move freely underneath the house. Usually, a four-inch layer of clean gravel is adequate.
Second, a non-permeable layer, usually made of plastic sheeting, should be placed on top of the gas permeable layer and under the slab. This helps prevent the gas from getting into the home. If you have a crawlspace, the sheeting can be placed over the crawlspace floor.
Next, all of the openings in the concrete foundation floor must be sealed to minimize areas for the gas to come into the home.
Then, a three- or four-inch gas-tight or PVC pipe should be run from the gas permeable layer though the house to the roof. This carries the radon and other soil gases safely into the air above the house.
In some cases, you may need a fan to move the gases up the vent pipe. For this reason, it's a good idea to install a junction box for electricity at the vent pipe.
Popularity of prevention is growing
Radon prevention is becoming more popular, although there are still a number of homes built today without it. According to the National Association of Home Builders (NAHB) Research Center, 18.8 percent of the approximately 1,126,000 single-family homes built during 1998 incorporated radon-reducing features.
Nearly 212,000 homes were built to prevent radon infiltration, but over 900,000 did not have radon preventive features. Since 1990, the cumulative total of homes built with radon-reducing features is over 1.6 million, according to the NAHB Research Center.
In high-radon risk areas (termed Zone 1 by the NAHB), 43.3 percent of new homes built in 1998 incorporated features to reduce danger from the gas. This means the cumulative total of homes built with radon prevention techniques since 1990 in this high-risk area is just over one million.
So, if you are buying an existing home, you should have your home inspector check to see if radon-reduction construction has been used, but there's a good chance it has not. If not, you'll definitely want to test for radon at the lowest level of the home that can be occupied, and possibly consider the cost of retrofitting the home in your purchase offer.
Richard F. Pezzino is a Certified Home Inspector, a member of the National Association of Home Inspectors, National Radon Safety Board and has U.S.E.P.A. training in Lead Abatement and Lead Risk Assessment. His company, Accu-View Property Inspections, can be reached at (716) 882-2200.