New regulations for safety affect cost of hot water tanks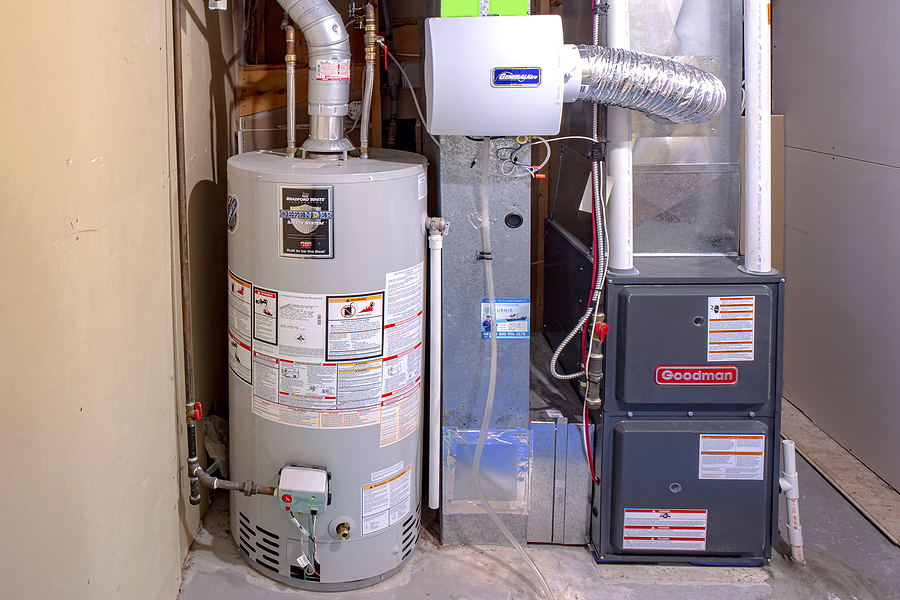 By Richard Pezzino
We all joke about getting into hot water but the truth of the matter is: turn on the shower or run yourself a bath and that's exactly where we want to be – in hot water! Well, you will find that if you have to replace your hot water tank, or if you're buying a new one for a new home you might be building, the equipment to generate that hot water is going to cost you about 40 percent to 50 percent more than it would have last year.
The reason for this is safety. Lawmakers now require the manufacturers of gas fired hot water tanks to meet "Flammable Vapor Ignition Resistant" or FVIR standards. Prior to this requirement, individuals who store flammable materials or equipment such as lawnmowers, gas cans or painting supplies next to a hot water tank, were taking the chance fumes from the stored objects would get into the combustion chamber of the tank and cause an explosion.
Manufacturers, however, are allowed to sell any "non FVIR" tanks left in stock but built before the regulations took effect (July 1, 2003). The new regulations are being phased in, with 30, 40 and 50 gallon atmospheric vented hot water tanks and combination water heating/space heating models with 14-inch to 18-inch internal tank diameters required to be FVIR this year, same size power-vented models required to be FVIR as of July 1, 2004, and all other gas-fired models with inputs of 75,000 BTU or less required to be FVIR as of July 1, 2005.
I recently attended a training class sponsored by A.O. Smith, a company that manufactures their tanks with a flame arrestor made from Corderite, a fireproof ceramic. This flame arrestor is built into the base of the water heater. It allows combustion air to flow up and distributes it evenly to the burner.
If flammable vapors accidentally get into the combustion chamber and are ignited, the flame arrestor prevents the flames from moving downward toward the gas source and causing an explosion. There is also a thermal cutoff switch which shuts off the main and pilot burner gas flow when there is an increase in temperature in the combustion chamber.
It's important for homeowners to know that in the A.O. Smith model, this arrestor has a screen called the LDO (Lint, Dust, Oil) screen that needs to be inspected and cleaned either by them or a service person on a regular basis. You can use a stiff brush to clean the screen.
If the screen becomes clogged, the temperatures inside the combustion chamber will increase and the gas flow to the pilot light and burner will automatically shut off. Once the screen has been cleaned and reinstalled – and it must be reinstalled with the arrows on the right and left side facing up to function properly – the pilot light can be reignited and the tank should be good to go.
In all cases after a "flammable vapor ignition incident," a qualified service technician should inspect the water heater, because the new design is much more complex than the previous one. There are five parts to the combustion chamber that should be checked:
The condition and fit of the inner door and gasket.
The condition and fit of the main burner tube seal.
Condition and fit of the pilot assembly seal.
Sight glass should be in place and not broken or cracked.
The thermocouple and pilot burner tube should run in a straight line through the pilot assembly seal.
Although the FVIR hot water heaters are significantly safer than the old models, they are still not fire proof – only fire resistant. It's still wise to store anything that might generate flammable fumes away from your hot water tank – otherwise – you could find yourself in hotter water than you want!
Richard F. Pezzino of Accu-View Property Inspections, Inc. is a certified home inspector, and a member of the National Association of Home Inspectors. Accu-View is on the web at www.accuviewinspections.com.